Welcome to Kitchen Chat!
… a gathering place to sample and share.
I'm Margaret Mcsweeney, your host.
Some people say that the kitchen is the heart of the home, but I think that the kitchen is the heart of the world, and food is the universal language. My dad was an amazing home chef who found such joy in cooking.  I wish I had taken the time to join him in the kitchen. So here I am today — not a very good cook but eager to experience, explore, and share the "joy of cooking." I hope you will join me on this culinary journey.  Together we will:
CREATE taste memories that are both healthy and delicious with leading cookbook authors;
NAVIGATE the culinary world with top chefs and tastemakers;
PARTICIPATE in discovering new food trends and experiencing different cuisines;
APPRECIATE  the design, taste and presentation of food artistry and entertaining; and of course
CHOCO"LATE" by sampling the sweetness in life to savor the day.
Please grab an extra chair or kitchen stool and gather around the green granite island or the glass top table for some Kitchen Chat. Let's talk about what's on your mind and what's in your refrigerator. Please share some delicious recipes, favorite spices and your best cooking tip.What would you like to learn how to cook next? What questions do you have for chefs and food experts that are on the show? What culinary topics do you want to learn more about? I would love to hear from you! margaret@kitchenchat.info
As the Brazilians say, "Aproveite!" which means Enjoy! I, however, like to translate "Aproveite" to mean Savor the Day!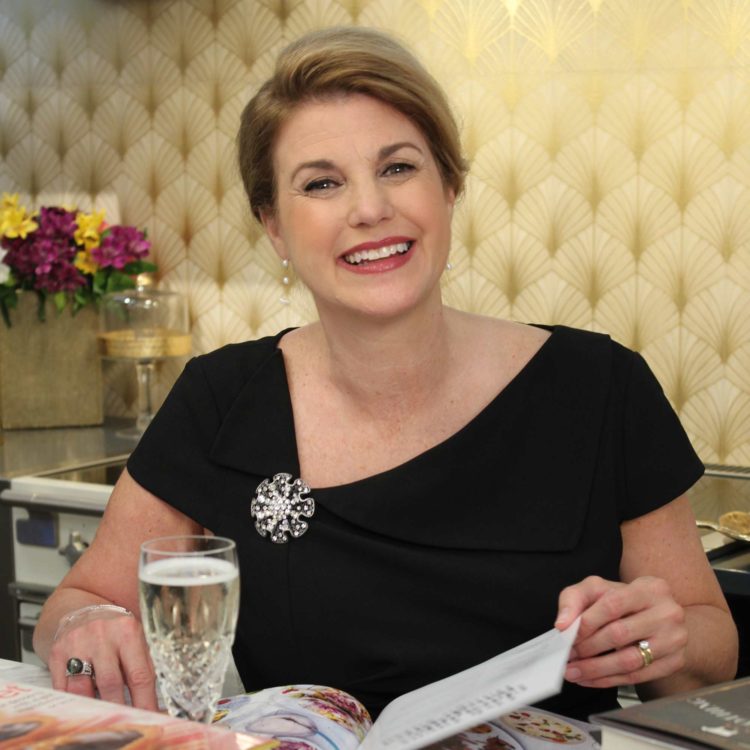 More about Margaret
With a professional background in Finance and a Master's degree in International Business, Margaret McSweeney launched Kitchen Chat (a multimedia platform including podcast, radio syndication, YouTube channel, Facebook and an extensive social media network) to honor her late father and discover his joy of cooking. As host of Kitchen Chat, Margaret produces weekly podcasts and 50 minute shows that are syndicated on several radio stations. She also moderates webinars for International Association of Culinary Professionals. She was recently awarded IACP's Member of the Year in 2016. As a content creator for digital campaigns, Margaret writes blogs, produces video and live-streaming in addition to television appearances. As a social media correspondent, Margaret covers high profile events in the culinary, entertainment and other verticals. With extensive business experience as a Vice President in one of the world's largest banks, Margaret appreciates and understands the bottom line. She provides consulting services with companies and writes industry white papers. Margaret is also a published author of five books. Margaret has a heart for charity and serves on the leadership advisory board for Women in Need Growing Stronger.